More often than not, each room requires layered lighting. Like a cake, each layer builds on top of the other to create a look and feel that is at once appealing and functional. Before we get into the specifics of each room, let's go over a few key terms that you'll be seeing frequently:
Ambient Lighting:

 When it comes to lighting in a room, this is the substance. It typically comprises 75% of a room's lighting and ensures you can walk around and not bump into furniture.

Task Lighting: 

This type of bright, focused lighting is key to helping you perform your everyday tasks and chores, from chopping veggies in the kitchen to brushing your teeth in the bathroom.

Accent Lighting: 

This is a decorative element that is applied as the finishing touch on a room. It's particularly useful for enhancing coves, tray ceilings and trims.
Now, let's take a closer look at how you can go about lighting each room of your home.
Living and Family Rooms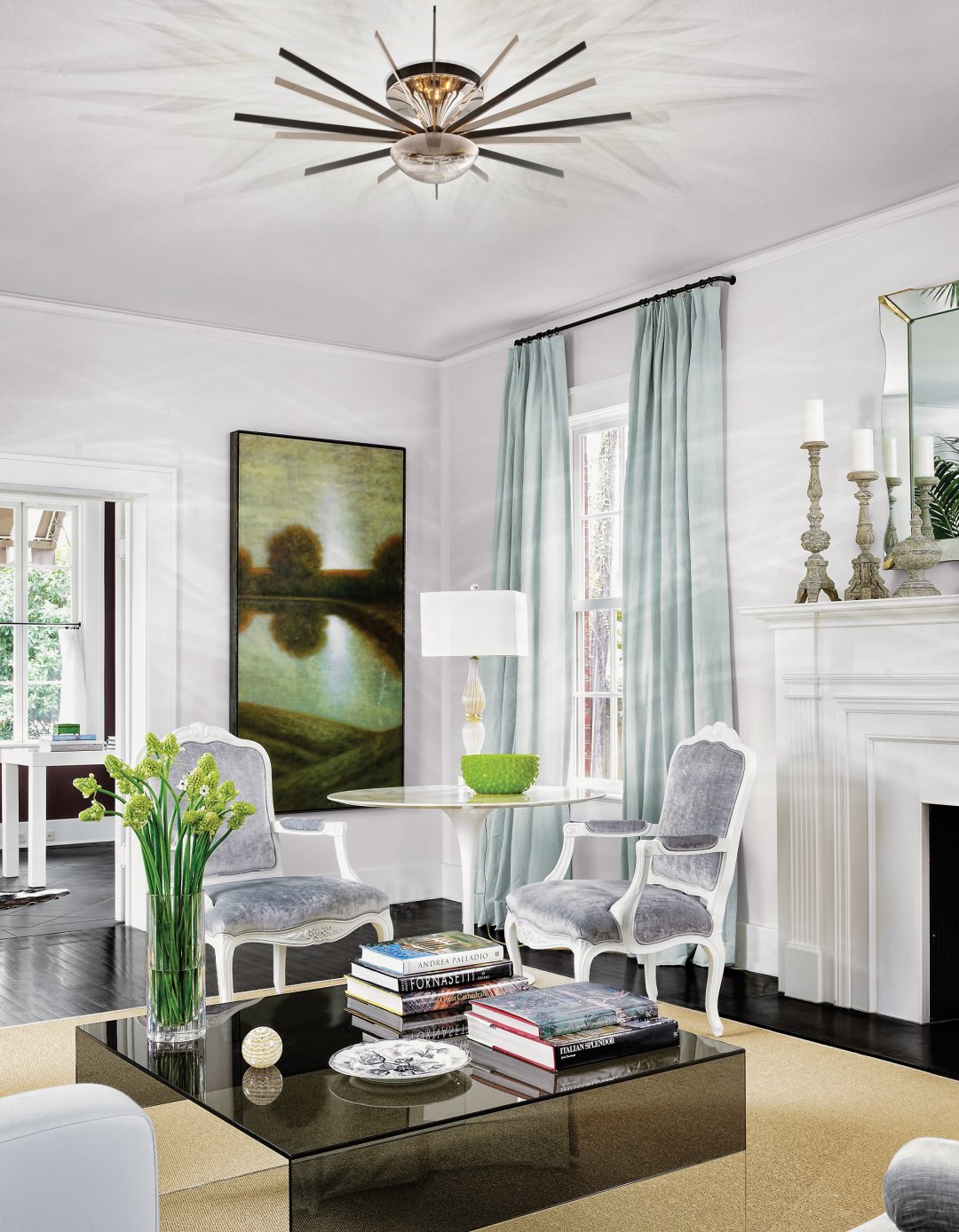 These are rooms where you typically spend a lot of time engaging in activities like watching TV, reading, hanging out with friends and using a laptop. Therefore, the concept of layered lighting is critical here. Ambient light that bounces off the ceiling works great, as it suits the tendency for the eye to perceive vertical planes. You can accomplish this look with a fixture like the Atomic Ceiling Light by Troy Lighting. Defined by its futuristic and space-age design, this modern LED ceiling light boasts decorative bars of varying sizes that project outward like a sunburst.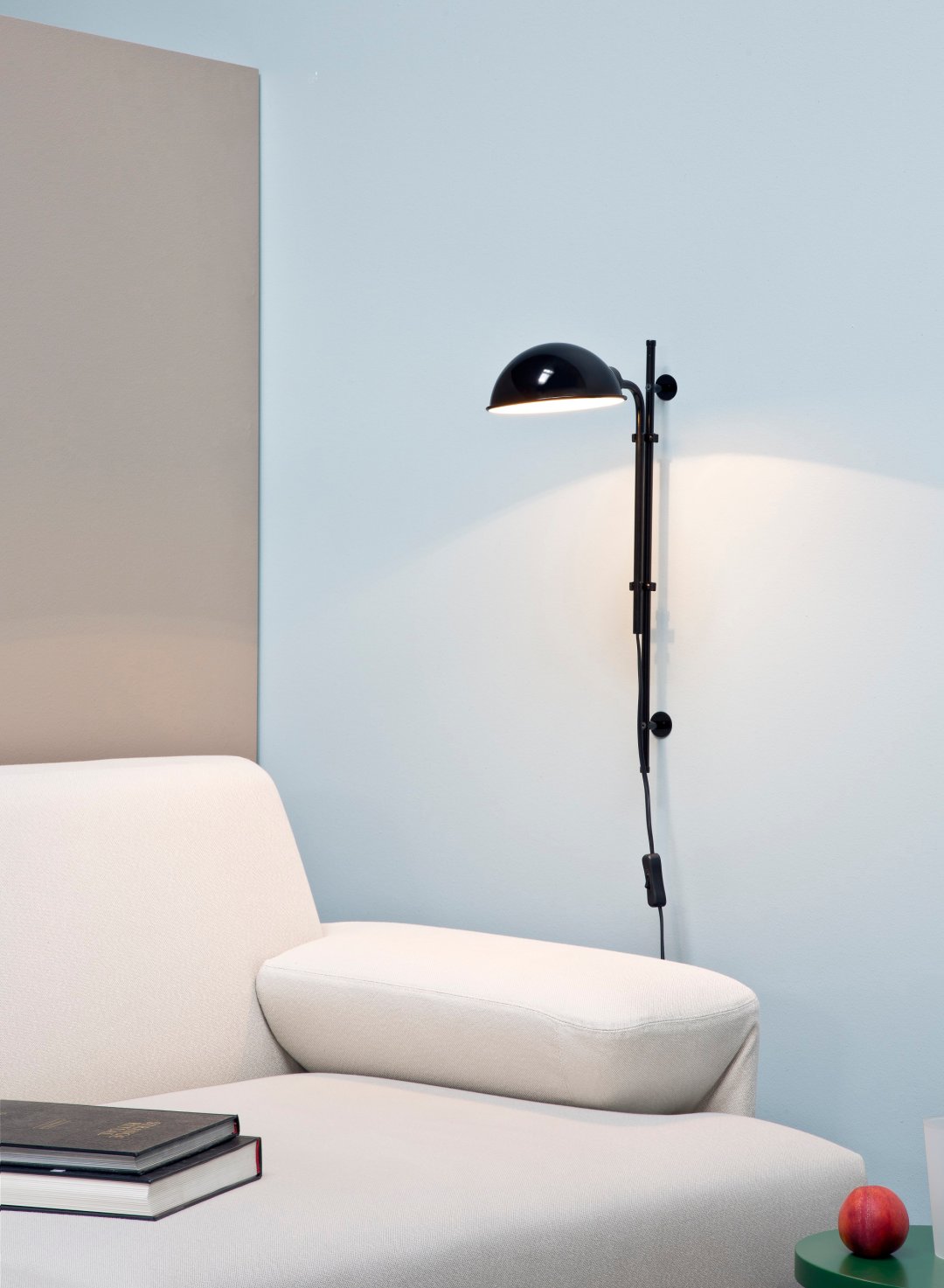 You can further enhance your ability to read, play table games and myriad other things with task lighting such as table lamps, apothecary style reading lamps or well-placed wall sconces. The Funiculi A Wall Sconce by Marset, for example, embodies purity and simplicity while offering up and down adjustability and a 360-degree rotating shade that puts the light exactly where it's needed.
Kitchen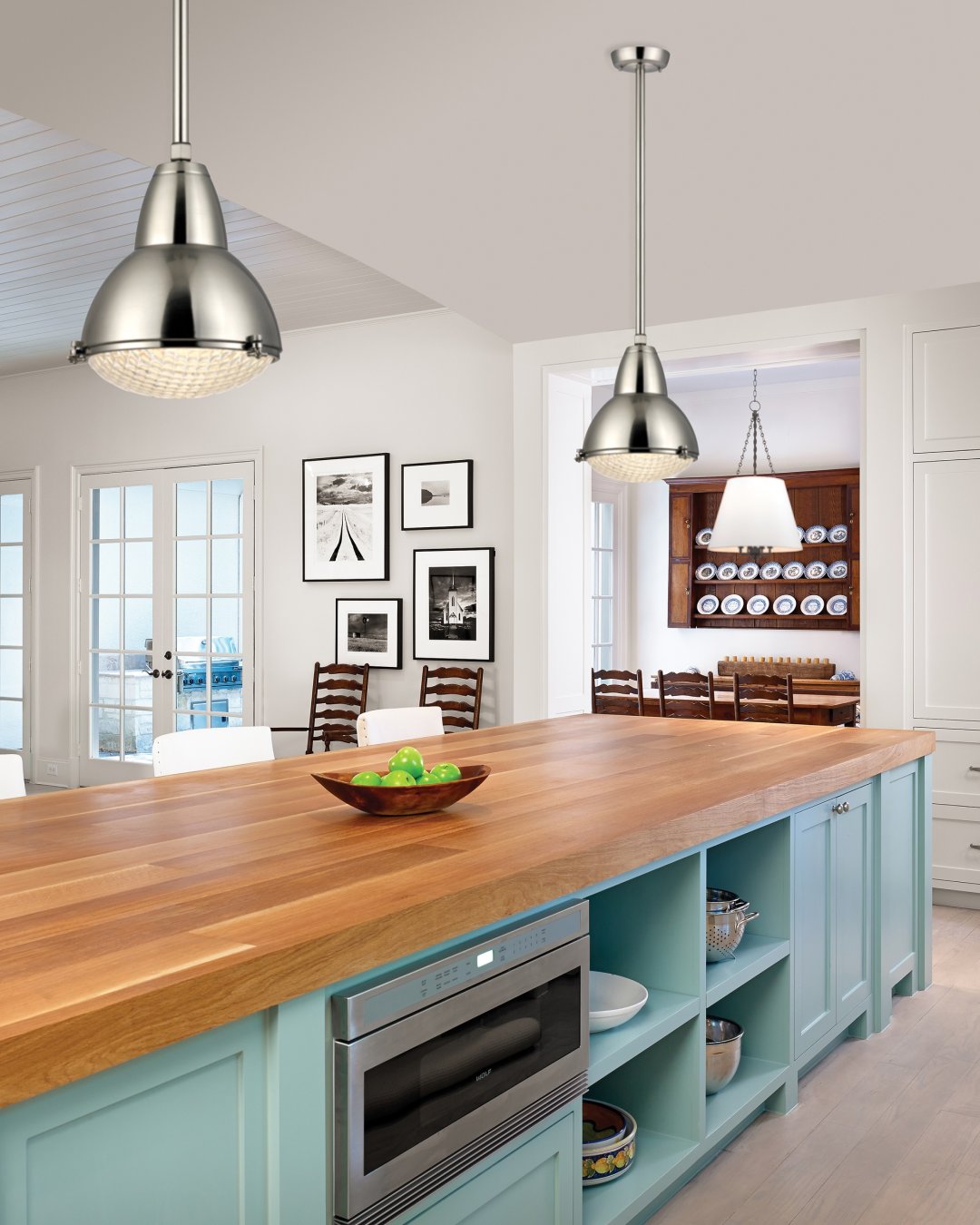 With a focus on the functions of food prep and cleanup, as well as serving as a gathering spot, the kitchen, perhaps more than any other space in your home, needs a balance of layered task and ambient lighting. A basic lighting plan for your kitchen might consist of a central ceiling-mounted fixture providing ambient light, as well as task lighting for the counters and over the sink where you do most of your work.
The Belmont Pendant by Hudson Valley Lighting makes for a great hanging ambient light fixture. Featuring polished prismatic glass and a sturdy metal body with custom knobbed fasteners, Belmont's gourd-shaped figure is eye-catching and memorable.
Bathroom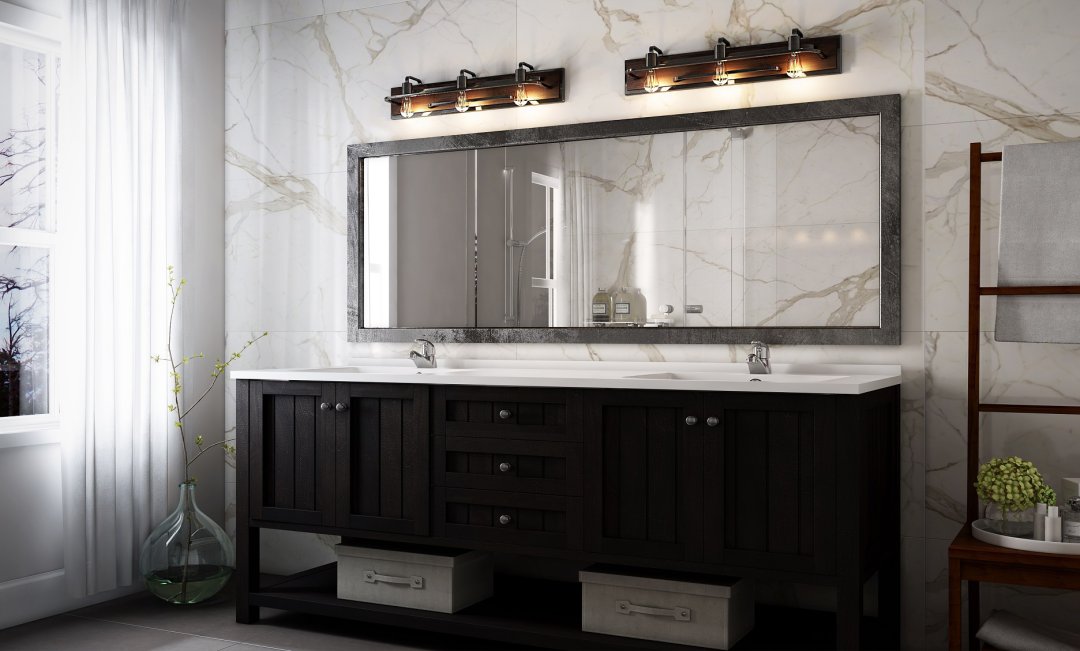 Bathrooms emphasize personal grooming, so a properly lit mirror is critical to good functionality. For ambient lighting, avoid central ceiling-mounted fixture that can cast shadows, and instead opt for well-placed wall sconces.
As for task lighting, which is critical to proper grooming, choose a bath bar that casts plenty of light, like the Lofty 3 Light Vanity by Varaluz. Made from hand-forged recycled steel with a dark-stained wood accent, this modern wall light showcases the beauty of exposed bulbs with three light sources unencumbered by shades.
Dining Room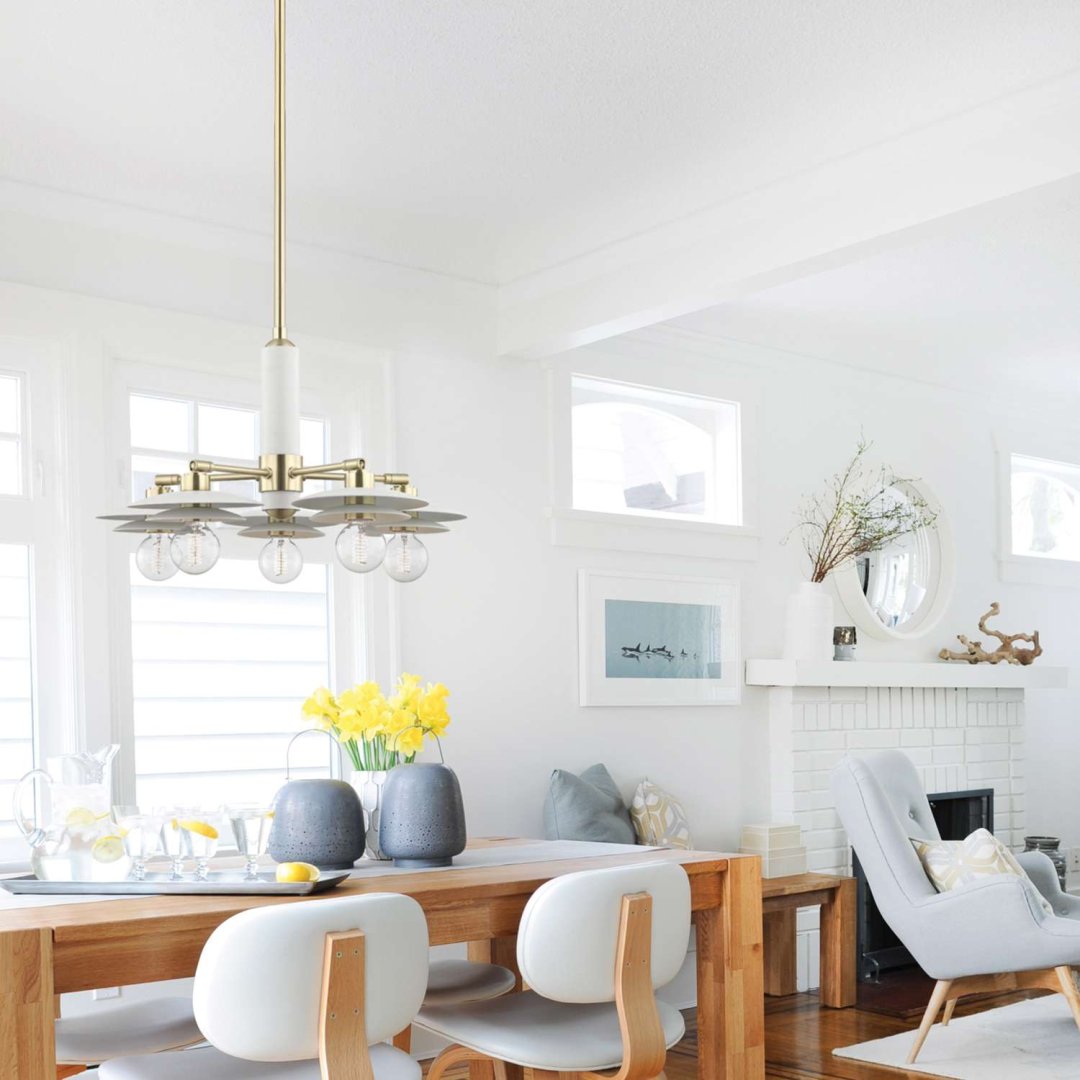 When lighting your dining room, your primary focus should be illuminating the table with both ambient and task lighting, and perhaps even some accent lighting. Dimmers work especially well in this room, as they provide flexibility in establishing the exact atmosphere you wish to create while entertaining.
A basic lighting plan here consists of a chandelier above the table and a couple of wall sconces flanking the most prominent areas of the dining table for balance. The dining room is also prime for really showing off your design style through your lighting choices. As shown here, the Milla Chandelier from Mitzi by Hudson Valley Lighting adds a look of modernity and fun with its retro styling and with exposed bulbs providing bright light on the tabletop.
Bedroom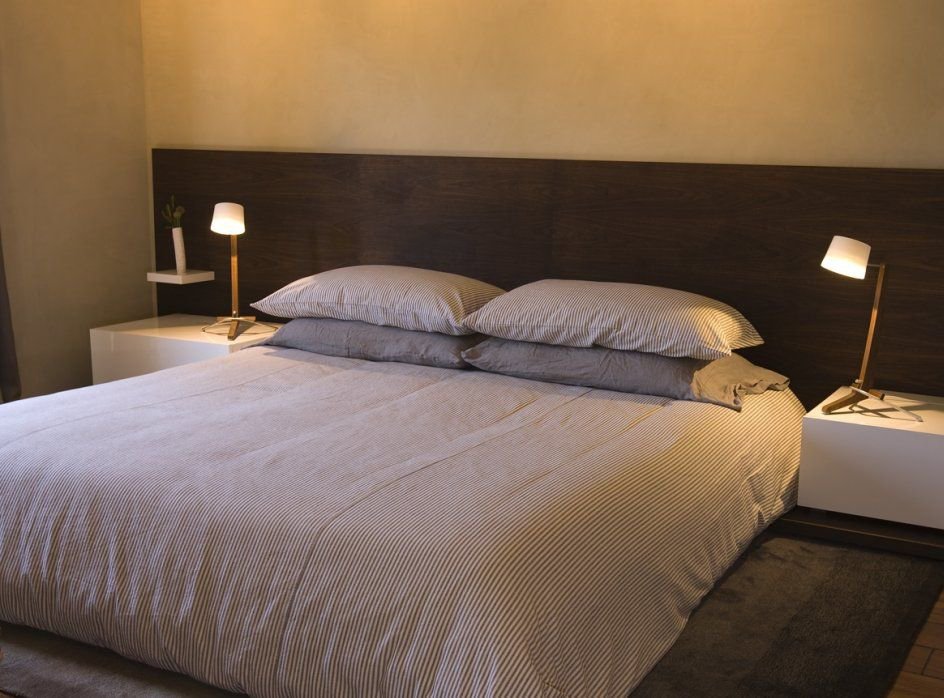 Due to the relaxing nature of a bedroom, ambient lighting that can be easily dimmed is essential. Overhead, lighting that's well-diffused by frosted glass or other material will create ambience without harsh glare. For some variety, you could also go for floor lamps, architectural lighting, or a pair of sconces flanking a wall mirror.
If you're like many people, your primary goal in your bedroom is to 1) have a well-lit closet, and 2) do things like read by the bed. This is where task lighting comes into play. The Silva LED Table Lamp by Cerno is perfect for reading. It features a tri-leg base that finds stability on uneven surfaces and allows its cord to exit discreetly.
The above are general guidelines and not hard-and-fast rules. As mentioned earlier, any space that requires lighting has unique requirements. However, as you look to create a comprehensive, layered lighting theme in each room of your home, these guidelines should serve you well as a reference.
SOURCE: https://www.ylighting.com/blog/lighting-tips-for-every-room/